5 Principles of Effective IT Security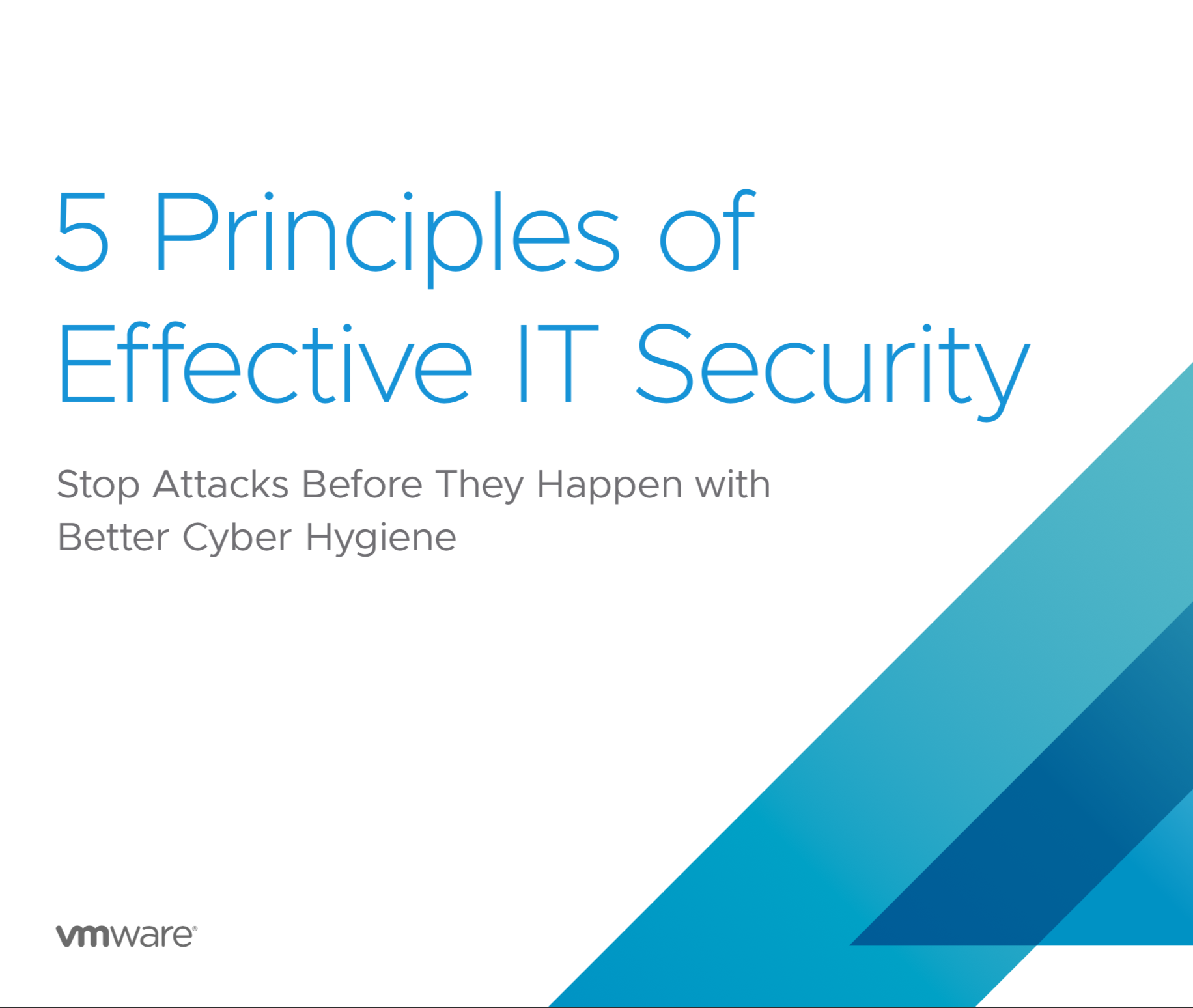 Anbieter: VMware UK Limited
Format: Whitepaper
Größe: 964 KB
Sprache: Englisch
Datum: 05.06.2019
Beschreibung
Keeping data, applications, users, and devices secure has always been a top priority for IT security professionals. In the past, its most effective defense tactic was a perimeter firewall established around a physical data center. This line of defense was designed to block threats from outside your perimeter from a massive scale of unknown hosts. But, if an attacker slipped past the initial barrier, the assets in the internal network were at risk.
Chasing threats is an impossible task for already overburdened IT security teams—and the threat landscape continues to multiply in terms of volume and complexity. According to a recent study, 360,000 new malware samples are produced every day.
At the same time, organizations are relying less on physical data centers, as apps move from cloud to cloud to endpoint. Simply spending more money or erecting more firewalls isn't the solution either. IT security teams need to consider a new approach to protect their internal networks. Instead of just chasing threats, they also need to focus on reducing their attack surface. By making themselves less vulnerable and susceptible to attacks, they can reduce their overall risk profile.